Our Autumn 2019 shows continue with these top notch bands, at Haslemere Hall or Godalming Wilfrid Noyce centre:

• The Counterfeit Stones Sat 21 September 2019 Haslemere Hall Godalming
• Albert Lee Band Sat 19 October 2019 Wilfrid Noyce Godalming
• The Cinelli Brothers + guest Stevie Nimmo Sat 16 November 2019 Wilfrid Noyce Godalming
• State of Quo Sat 7 December 2019 Wilfrid Noyce Godalming
All shows have both seated and standing availability on a first come first served basis. Tickets here.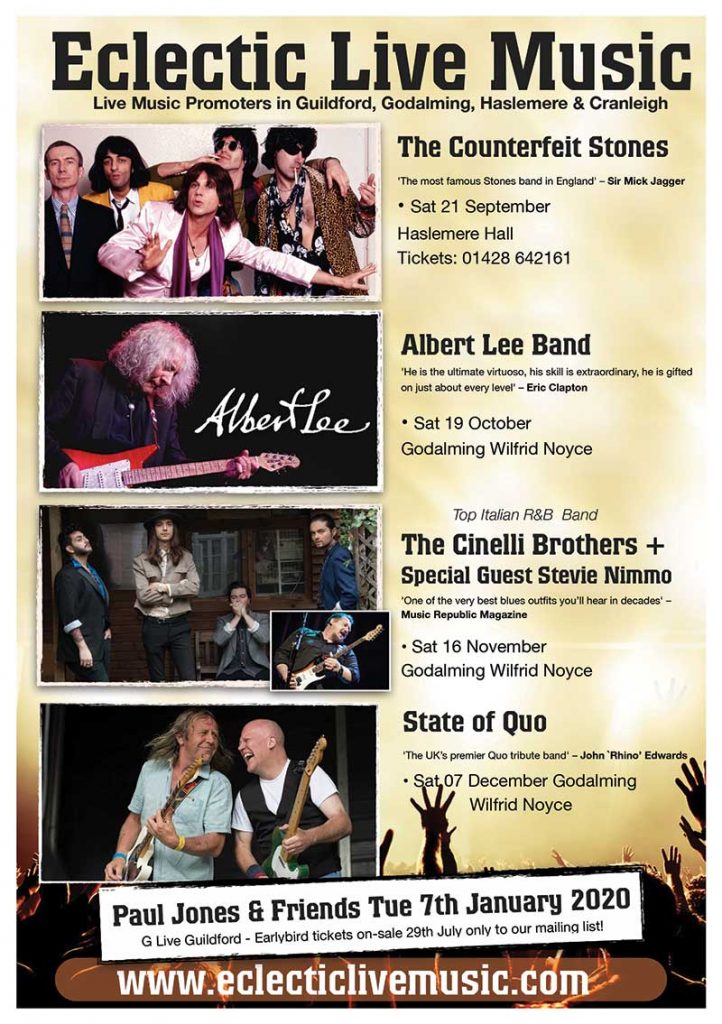 In addition we will be promoting the Paul Jones and Friends charity show at G-Live on Tuesday 7th January 2020 – join our mailing list and you will have first chance to get these tickets!